Virtual Conference • July 22-23, 2020

Leading Person-Centered Care Through Continuous Quality Improvement
Hospice care is evolving through technology, information management, compliance requirements, and patient and family care expectations. Providing a high quality care experience in a patient-centered care model is a necessity and not just nice to have. Hospice organizations have one opportunity to deliver a quality end-of-life experience to patients and families and this is achieved by committing to a culture of continuous quality improvement and patient centered care. This session will explore the value proposition of transforming your organizational culture to focus on continuous quality and performance improvement and provide strategies for moving your team toward a pay-for-performance outlook.
Learning Outcomes:
Explain the importance and application of patient-centered care and continuous quality and performance improvement
Discuss the impact of quality on future healthcare payment models
CE/CME Credit:
Nurse, Physician, Non-Physician Healthcare Professional
Jennifer Kennedy, BSN,CHC,EdD,MA,RN
Senior Director, Regulatory & Quality, NHPCO
Jennifer is the Senior Director of Regulatory and Quality for the National Hospice & Palliative Care Organization and has been with the organization since 2006. She has more than 30 years of experience as a leader and nurse in diverse healthcare settings and has worked in hospice and palliative care for the last 18+ years. She has a Bachelor's degree in nursing, a dual master's degree in health education and case management, and completed her doctoral degree in health care education and policy in March 2018. Jennifer is a certified healthcare compliance professional and legal nurse consultant. She serves as faculty at national and state conferences, writes articles for trade journals, contributes to health care publisher materials, develops education and resources for hospice and palliative care providers, and served on the ANA's national palliative nursing task group in 2017.
$i++ ?>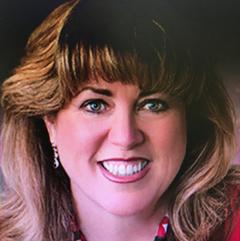 Sarah McSpadden, CHC,MSN,RN
Chief Executive Officer, The Elizabeth Hospice
Sarah has more than 20 years of experience leading home health, post-acute medical care, palliative care, and hospice programs. She is an active participant in hospice and regulatory compliance committees at the state and national levels. She serves as a member on the California Hospice and Palliative Care Association (CHAPCA) Education Committee, the national Quality and Standards Committee for the National Hospice and Palliative Care Organization (NHPCO), the Hospice & Palliative Nurses Association (HPNA), and is certified in Healthcare Compliance by the Health Care Compliance Association (HCCA).
$i++ ?>
Leading Person-Centered Care Through Continuous Quality Improvement
07/23/2020 at 12:30 PM (EDT) | 60 minutes
07/23/2020 at 12:30 PM (EDT) | 60 minutes