Virtual Conference • July 22-23, 2020

Redesigning Care for Quality in Uncertain Times: A Pipe Dream or an Opportunity?
Using the Institute for Healthcare Improvement's Care Redesign Guide, Dr. Jones will explore how to navigate through the COVID-19 pandemic while holding fast to quality as your "North Star." This session will help you put new strategies into action to prepare for a thoughtful, forward-thinking reemergence. This closing keynote presentation will challenge you and your team to move past fear and harness creativity to improve the lives of seriously ill people and their families.
Learning Outcomes:
Define 'care model' and relate its major subparts to the practice of hospice and palliative care
Plan 2 strategies your organization can adopt for executing successful change
CE/CME Credit:
Nurse, Physician, Non-Physician Healthcare Professional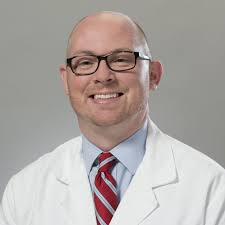 Christopher Jones, MD, HMDC, FAAHPM
Director, Outpatient Non-Oncology Palliative Care Service, Penn Palliative Care
Dr. Christopher Jones was born in Scranton, PA, the home of television's 'The Office' and America's Joe Biden. After attending The University of Scranton, he ventured to Philadelphia for medical school at Jefferson Medical College, fancying himself a future geriatrician. After graduating in 2006, Dr. Jones trained in General Internal Medicine at Brown University/Rhode Island Hospital and completed fellowships in both Geriatric Medicine and Hospice and Palliative Medicine at Duke University, where he joined the palliative care faculty in 2011.
During his time at Duke, Dr. Jones developed an intense interest in the business of hospice and palliative medicine. He serves as a consultant for hospice and palliative care organizations nationally around provider billing and coding, EPIC templates and launch, and hospice level of care and eligibility determinations and completed his Master of Business Administration degree from East Carolina University. In 2015, he was awarded the designation Fellow of the American Academy of Hospice and Palliative Medicine and chosen as one of Hospice and Palliative Medicine's Inspirational Leaders Under 40.
Dr. Jones earned his Hospice Medical Director Certification in 2016 while working in community hospice and palliative care within the Main Line Health System outside Philadelphia. In 2016, he joined the faculty of the Perelman School of Medicine at the University of Pennsylvania. After a time co-directing the Hospital of the University of Pennsylvania's inpatient palliative care consultation service, he is now the director of outpatient non-oncology palliative care for PennMedicine. His academic pursuits center on teaching clinicians the business of palliative care through writing and personally delivered trainings, improving rates of advance care planning documentation, and teaching the fellows who will become the next generation of leaders within hospice and palliative medicine."
$i++ ?>
Redesigning Care for Quality in Uncertain Times
07/23/2020 at 4:15 PM (EDT) | 60 minutes
07/23/2020 at 4:15 PM (EDT) | 60 minutes